June 19-21, 2015
It's been a long while since the infamous DISC 85 event at Donington Park back in the day. Have the organisers of the 2015 DISC 30 anniversary event – EMSA – finally shaken-off those memories?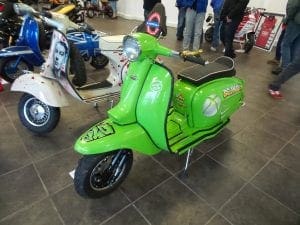 In reality, time has moved on and other than the obvious name link, it would be a bit unfair to draw a direct comparison between both events (or even DISC 86 which took place at Doncaster racecourse). This year's DISC 30 was organised by EMSA with almost military precision down to the finest detail, and even the last minute hiccup of The Meteors having to pull-out due to illness within the band, didn't faze them. It took but a short period of time to find a replacement band – King Kurt – who stepped into the breach to save the day.
The main event centred around the Donington Park Farmhouse Hotel complex which proved to be a good choice with its' range of facilities; it was here that the daytime parts fair and daytime/evening musical entertainment was located – and indeed, as far as the music was concerned there was something for everyone with live bands, a Northern Soul room, a Young Guns room, and not forgetting the Blue SC music room as well. For Saturday daytime, this was supplemented by a satellite location on Donington Park's 'Tarmac Lake' area, which housed a fun sprint event, a dyno, and the obligatory custom show.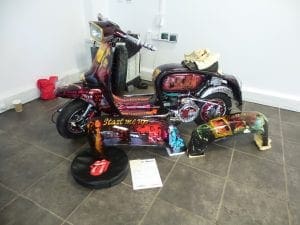 All-in-all, EMSA can be proud of what they achieved as the whole event appeared to be very well received by everyone in attendance. The big question is – will they be recreating an anniversary event at Doncaster racetrack to celebrate the anniversary of DISC 86?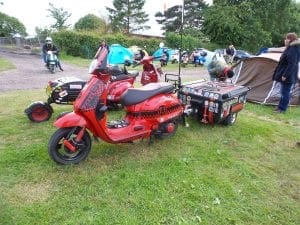 UNCLAIMED TROPHIES: Several trophies – especially for the fun sprint – have not yet been claimed. If you are one of those trophy winners, then contact the organisers to claim your prize.
The Southern Softie