ARE YOU THE PROUDEST BIKE OWNER IN THE UK?
WINNING RIDER TO BE OFFERED YEAR'S SUPPLY OF PREMIUM BIKE CLEANING PRODUCTS
T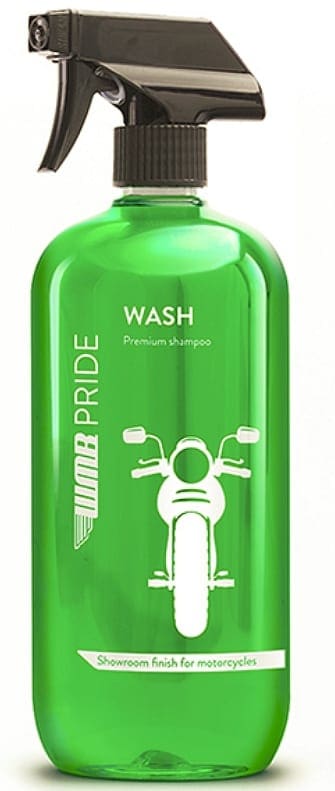 he team behind a premium range of bike cleaning products is on the lookout for the proudest bike owner in the UK. The rider that judges deem to take the most pride in their bike will win a year's supply of motorbike cleaning products.
Whilst many Britons who own a motorbike will confess they don't get as much time to ride as they might like, or they simply don't have the time to dedicate to maintenance, a brand-new campaign launched by WMB Pride (wmbpride.bike) is aiming to find the proudest motorbike owner in the whole of the UK.
Those who consider themselves to be the proudest, or those who want to nominate someone else, need to submit an image of themselves (or the owner) with their bike, and provide 100 words on why they feel they take more pride in their motorcycle than anyone else in the UK.
Whether the entrant or nominee puts the most effort into keeping their bike looking like new, or they have another reason to be proud of their bikes, such as an act of heroism, entries can be submitted via: https://www.wmblogistics.co.uk/proudest-biker/
The winner will receive a year's supply of WMB Pride products. The premium range of motorcycle cleaning products is made up of Wash, Shine, Revive and Lube, with individual products priced between £7.99 and £8.99.
Entries need to be uploaded by Wednesday 31st January 2018.
Ashley Parker, Team Manager of WMB Logistics, commented:
"Being part of WMB Group, we know so many bike owners who dedicate a lot of their time, effort and money to ensuring their bikes are top notch in every way, and this got us thinking; can we find the UK's proudest bike owner? We're looking forward to reading through the entries, looking at the photos and narrowing it down. There must be someone out there who stands apart from the crowd."