Bonding on two wheels: When Barry and Catherine Saunders celebrated their 50th wedding anniversary in early 2018, little did Barry know that a gift from his son, Alan, would lead to him getting back on a scooter again.
Barry and Catherine Saunders spent many of their courting days in the early 1960s riding around on a Lambretta TV175, travelling far and wide across the UK and Ireland. Unfortunately, they never made it home from one of their outings on the scooter, after suffering a bad experience at a local fuel station, due to a dodgy two-oil dispenser gauge, which never injected any two-stroke oil mix into the fuel tank. This resulted in the scooter seizing up. Despite this experience, the memories of those days have remained with Barry.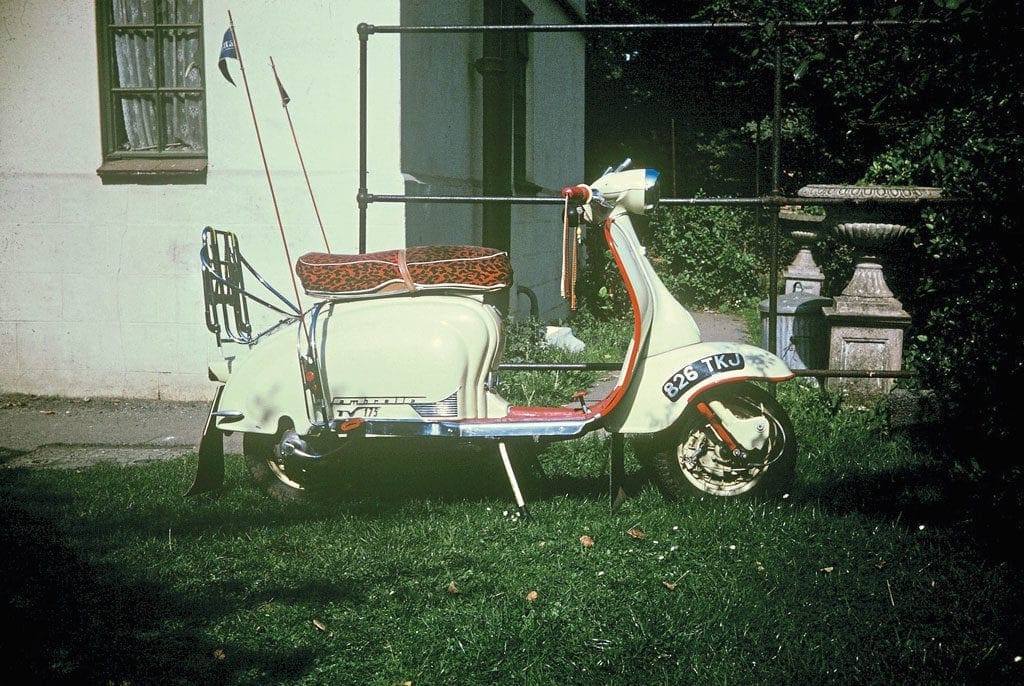 Barry had been serving in the Armed Forces, and eventually married Catherine in the late 1960s. As husband and wife, they were constantly being moved to different Army bases around the world. Fast forward to 1978/9 and Barry was based at Nuneaton, where he needed to be mobile. In order to get around, he purchased a Red Vespa P range. This must have struck a chord with the couple's young son, Alan, who started to take an interest in the scooter scene.
---
---
It was after the family had moved to Aldershot that Alan, then 17, got his first scooter. He would ride around town on his own because at that time he didn't know any other scooterists. Eventually he got in with the local scooterists and went around with them. One evening they went to see a performance by the reggae artist Desmond Dekker. The event was packed, and it was Alan's first experience of seeing a large group of scooters parked together.
Moving on
Alan eventually left home, but continued his interest in the whole Mod theme, going to the CCI rallies that preceded today's national rally series. When the Acid Jazz scene started, he became heavily involved in that, as well as the music scene in general.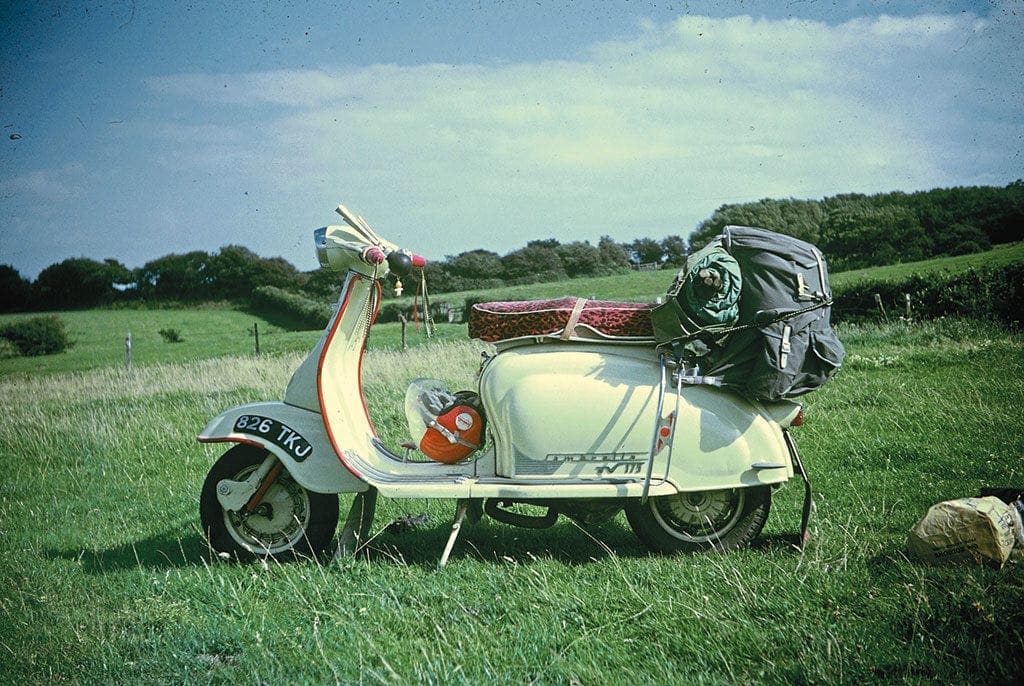 After owning a Vespa P range for around a year, he purchased his first Lambretta, a Silver Lambretta Pacemaker, for which he paid £600. He still owns the scooter, and is now a Lambretta man through and through, currently owning three machines.
A few years ago, and by this time retired, Catherine and Barry moved to the Brighton area where Alan was living. Around this time, after attending one of the New Untouchables Brighton Mod Weekenders, Barry's interest in scooters was rekindled, having seen all the scooters lined up. It reached the stage where he would turn up at Alan's garage and rifle through all his scooter bits.
Barry began buying scooter magazines, and mentioned to Alan that he'd been looking in scooter shops as he was considering buying a Vespa. Alan was horrified. Firstly because Barry was 84, but also because the scooter was a Vespa P range, and Alan was worried that the side-mounted engine might throw his father off-balance, especially at his age.
Picture perfect
Early in 2018, Barry and Catherine celebrated their 50th wedding anniversary. Alan wanted to give them a special present. He had found a bag containing a collection of their old photographic slides and cine film, which he decided to get digitised as an anniversary present. Included in the slides were pictures of his dad's Lambretta TV175, which he'd owned in the early 1960s.
When Alan presented his mum with the DVD, she became emotional over the old wedding photographs and other memories. Alan then played his trump card, saying: "Dad, this one is for you." Expecting to find another wedding picture, Barry opened the package, to reveal a picture of a Lambretta TV175. He showed it to Catherine, telling her that it was a picture of a TV175, much like the one he used to own. He then exclaimed: "That's my TV175!"
From that point on, Barry wouldn't stop talking about scooters. Taking on board his dad's enthusiasm, Alan thought he needed to do something about it and set off on a mission to find a 1961 TV175, just like the one his dad used to own. He eventually purchased one in the same colour as Barry's original scooter. It had been imported from Finland and was in its original mechanical condition, and even still had the scooter's original grease nipples and points systems.
In a father/son bonding exercise, Alan and Barry spent around five weeks getting the scooter road-ready by fitting items such as new brake shoes and cables, all done whilst awaiting a UK registration certificate. They had planned to have the scooter ready for the 2018 Brighton Mod Weekender, but it wasn't to be, as time was not on their side.
The TV was to make its first appearance at the Brighton Ska Train event in the latter part of the year, after Alan and Barry had ridden there together. It was certainly an experience for Alan, who followed behind Barry. Traffic conditions have changed a lot since Barry's day, and the whole episode proved to be a steep learning curve for him.
Alan already knew the Brighton Ska Train event organiser, Chris Natural, having displayed one of his scooters at one of Chris's previous Ska Train events. He relayed their story to Chris, and the TV was wheeled inside the Ska Train event for some pictures to be taken.
At this point in time the father/son story was flagged up by Chris to Classic Scooterist, the result being the story you're reading.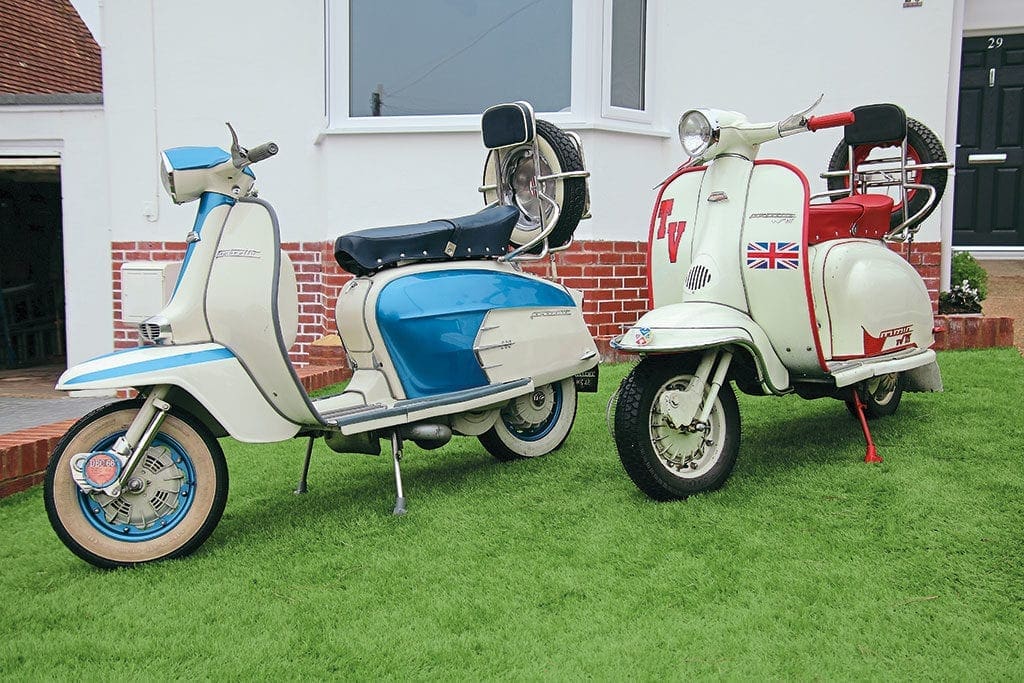 Working together and riding solo
The plan now is to do a few things to the TV, such as adding the red touches to make it as near as possible to Barry's original scooter, and the engine getting a deep service.
The problem with this is that Alan cant keep his dad off the scooter long enough to enable him to carry out the work!
"Where's dad?" he would ask. "Oh, he's out on the Lambretta!" would come the reply.
There are also a few show attendances planned in the Brighton area for 2019. You might see Barry and Alan riding around together so watch out for them.
Should you see someone wandering around by himself on an old unrestored TV2, then that's probably Barry out on another solo jaunt.